China is to relocate about 1000 industrial chemical plants, as reported by the guardian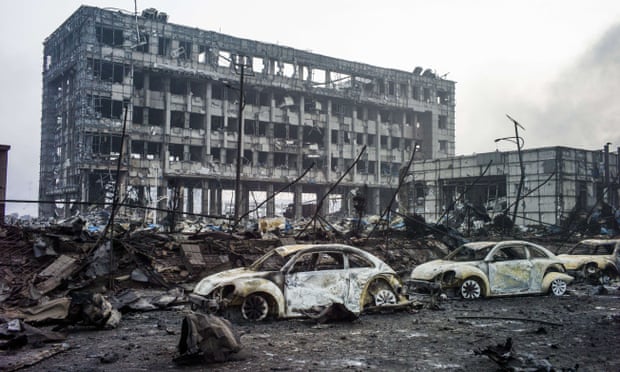 the industry minister, Miao Wei, says local government and companies involved would have to subsidise plans made to help improve pollution levels
Burnt-out Volkswagen cars among the debris on the second morning after a series of explosions at a chemical warehouse hit the city of Tianjin, China.
Local governments in China have submitted plans to relocate or upgrade almost 1,000 chemical plants in the wake of the massive explosions in Tianjin earlier this month that killed 147 people.
The blast at a warehouse storing toxic chemicals was China's worst industrial accident in recent years. There has been criticism it was located too close to densely populated residential areas.
China's industry minister, Miao Wei, said local governments were finally moving ahead to implement plans to relocate and upgrade chemical plants.
"We started to work with State Administration of Work Safety last year to make arrangements for the relocation and revamping of chemical plants in densely populated urban areas. Frankly, our work is not actively supported locally in the past year," Miao was quoted by the Communist party-run People's Daily newspaper.
According to the department's summary, about 1,000 chemical plants need to be relocated or upgraded at a total cost of around 400bn yuan (£40.6bn).
Miao said local government and the companies involved would have to take care of part of the cost while central government would provide support. He said he wanted to "accelerate the relocation and revamping", which would help to improve pollution and emission levels.
Two explosions ripped though a warehouse at the port city of Tianjin on 12 August. Authorities have said up to 40 types of chemicals were being stored at the warehouse including large quantities of sodium cyanide. According to government regulations, such facilities should not be located closer than 1km (0.6 miles) from public places, transport networks or residential areas.
There were also claims that at least two other companies who handled flammable and toxic chemicals were operating in the same area and that their facilities were less than a mile away from a school and a residential area.
The death toll from the accident has risen to 147, according to Chinese state media. The cleanup operation at the site is continuing. Photos carried by the state news agency Xinhua showed cranes and diggers moving piles of burnt-out debris and shipping containers.
Meanwhile an amendment to China's air pollution law has been adopted in an attempt to clean up the country's toxic air pollution. The amendment, passed by the standing committee of the National People's Congress, requires that a standard for gasoline quality is established. While China has a standard for sulphur content in petrol, the permitted levels of other chemicals such as benzene in diesel are much higher than European standards. Local governments will also be required to ban the use of low-quality coal in homes.
The law also provides for greater environmental transparency and stipulates that air pollution following environmental emergencies such as the disaster at Tianjin should be monitored and the details made public.