Shell Stops 400,000 BPD Forcados Pipeline Exports After leak declares force majeure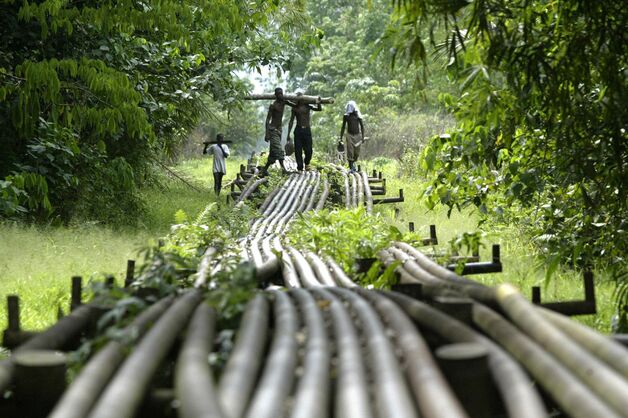 WARRI, Nigeria (AP) — Shell Nigeria says yet another leak on the Trans Forcados Pipeline is forcing it to stop exports from the terminal that carries one fifth of Nigeria's exports.
It gave no reason for the leak on the aging pipeline which suffers regular sabotage by oil thieves and environmental activists.
Shell declared force majeure Wednesday afternoon, giving it some legal protection against contractual obligations.
Nigeria is Africa's biggest oil producer and the Forcados terminal has capacity to export 400,000 barrels a day.
The government estimates that oil thefts averaging 300,000 barrels a day along with losses during repairs cost $12 billion in 2013. Oil is stolen by criminals and activists pressing for a more equitable share of oil revenues for residents who have lost fishing and agricultural livelihoods due to oil pollution.