OPEC Nation's crude output to rebound as Libya's port reopens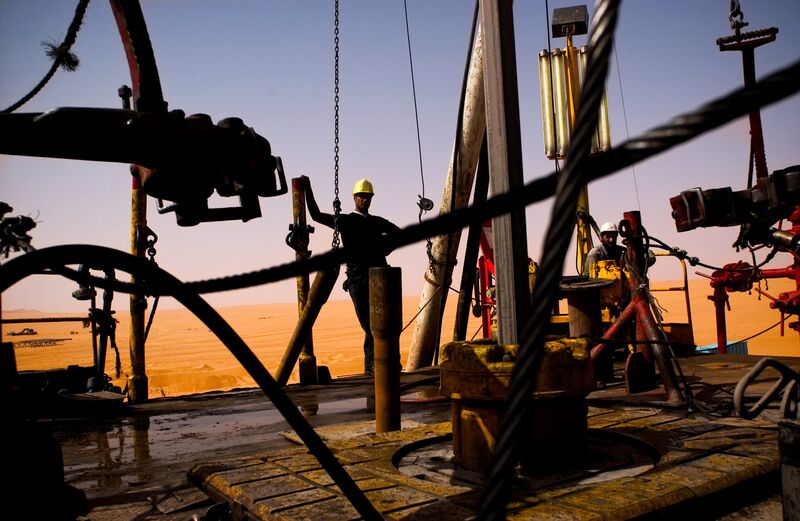 Libya's biggest oil field, Sharara, is increasing production and the Zueitina port is again allowing tankers to load, paving the way for the OPEC nation's crude output to rebound reports Bloomberg
Production at Sharara increased to 230,000 barrels a day Tuesday from 200,000 barrels on Sunday, according to a person familiar with the matter. Workers who had been kept from some areas because of security threats were provided with additional protection, the person said, asking not to be identified because the information is confidential. Also Tuesday, the Zueitina port resumed loading operations, Merhi Abridan, head of the Zueitina Worker's Union, said by phone.
Libya wants to boost crude production as much as possible because it's still exempt from the Organization of Petroleum Exporting Countries' agreement to cut supplies through March. Output climbed to a three-year high of 1.02 million barrels a day in July, the third consecutive monthly gain, according to data compiled by Bloomberg.
The supply gains from Libya have contributed to restraining crude prices in 2017, with Brent oil futures in London down about 10 percent since the start of the year.
Aframax Atlas Voyager, which was set to complete loading 370,000 barrels of crude from Zueitina after loading from Ras Lanuf port, will be allowed to finish its cargo, Abridan said by phone on Tuesday. Workers were promised their demands will be met, he said. They include getting 20 months of back pay, health insurance, annual leave, overtime and more port maintenance.
Security breaches at Sharara were an "individual action" and the field is secure, Libya's state-run National Oil Corp. said in a statement Sunday. The field has experienced several brief shutdowns in recent months, including a two-day closure in June due to a protest by workers. Pumping was interrupted for "hours" last week after armed protesters shut some facilities.