Nigeria losses Oil gain in 4 years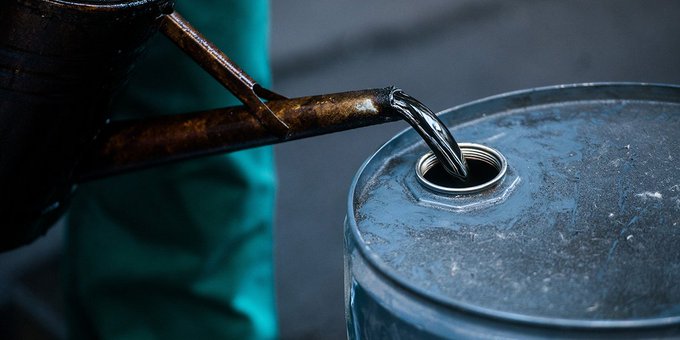 Bloomberg- Oil retreated, halting the longest run of gains in four years as Iraq sought to increase exports amid a global oversupply and Nigerian militants called an end to hostilities.
Futures fell 3% in New York after climbing 16% the previous seven sessions. Iraq will boost crude shipments by about 5% in the next few days following an agreement to resume exports from three oil fields in Kirkuk. The Niger Delta Avengers declared an end to attacks on oil infrastructure and will conduct talks with the government, according to a statement on a website that says it represents the group.
Oil entered a bull market last week, having climbed more than 20% since sliding below $40/bbl earlier in August. Speculation that informal OPEC talks in September may lead to action to stabilize the market had pushed prices higher. A meeting in Doha in April between the world's biggest producers ended with no agreement.
"Certainly, the news out of Nigeria, Iraq was a catalyst to get this market a bit lower," Bart Melek, head of global commodity strategy at TD Securities in Toronto, said by telephone. "We had a nice, robust rally into bull market territory. With that, I think the market is somewhat uncomfortable to take it much higher."
Iraq Exports
West Texas Intermediate for September delivery, which expires Monday, declined by $1.45 to $47.07/bbl at 11:46 a.m. on the New York Mercantile Exchange. The more-active October contract fell by $1.44 to $47.67/bbl.
Brent for October settlement slipped $1.50, or 3%, to $49.38/bbl on the London-based ICE Futures Europe exchange, trading at a premium of $1.71 to WTI for the same month.
Iraq will increase exports by about 150,000 bpd as shipments resume from the Baba Gorgor, Jambour and Khabbaz fields, Fouad Hussein, a member of the oil and energy committee of the Kirkuk provincial council, said by phone Sunday. The nation is the second-biggest OPEC producer, pumping 4.36 MMbopd last month, according to data compiled by Bloomberg.
Nigerian militants said they will cease hostilities in the Niger Delta "against all interest of the multinational oil corporations," to support talks with the government, according to the statement.
"If they do get a ceasefire that does hold, that will definitely put downward pressure on the market," Phil Flynn, senior market analyst at Price Futures Group in Chicago, said by telephone. If Iraq starts resuming exports from fields in Kirkuk, "that could mean more supply on the marketplace."
U.S. Rig Rise
U.S. producers have brought 76 oil rigs back online over the past eight weeks, the biggest and longest increase since April 2014, according to Baker Hughes Inc. data on Friday. They added 10 rigs last week. Oil drillers began to return rigs to service this summer after prices surged from a 12-year low in February.
Rigs need to come online in the U.S. and crude production needs to increase otherwise the market will be too tight next year, according to Francisco Blanch, head of commodities research at Bank of America Merrill Lynch. The global oil market will be moving into the fourth quarter "with pretty sizeable deficits," he said in a Bloomberg Television interview.